We have added a lot of backup servers, try them all! If there is an error, please report it so we can fix it. thanks!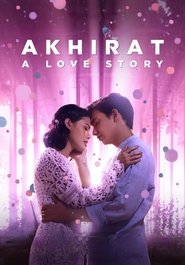 Akhirat: A Love Story (2021)
Timur, a young accountant who falls in love with a woman named Mentari. Even though the two have differences, Timur and Mentari remain firm together.
Views: 24
Genre: Drama, Fantasy, Romance
Director: Jason Iskandar
Actors: Adipati Dolken, Agnes Naomi, Ayu Dyah Pasha, Della Dartyan, Farish Nahdi, Ravil Prasetya, Verdi Solaiman, Vonny Anggraini, Willem Bevers, Windy Dwi Hapsari
Country: Indonesia, United States
Duration: 112
Quality: HD
Release: 2021