We have added a lot of backup servers, try them all! If there is an error, please report it so we can fix it. thanks!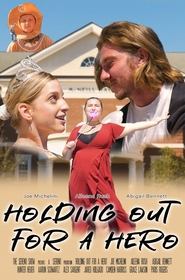 Holding Out for a Hero (2021)
As the Fairy GodMother's master plan is underway, Shrek must race to stop Fiona and Prince Charming from sharing a corrupted kiss.
Views: 11
Genre: Action, Adventure, Comedy, Drama, Family, Fantasy, Music, Romance
Director: Matthew Sereno
Actors: Aaron Schwartz, Abigail Bennett, Aileena Rush, Alex Sargent, Camden Harriss, Hunter Heuer, Jared Holgado, Joe Michelini
Duration: 5
Quality: HD
Release: 2021