We have added a lot of backup servers, try them all! If there is an error, please report it so we can fix it. thanks!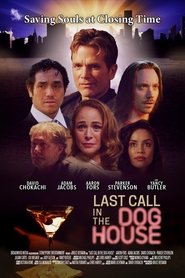 Last Call in the Dog House (2021)
The Dog House is a legendary New York dive bar, owned by an extraordinary family. Three people, from different back grounds, enter at closing time on separate nights, carrying the world on their shoulders; but by the time each of them leaves after "last call", their souls are saved, while two of them realize how connected they are.
Views: 6
Director: Aaron Fors, Bruce Reisman, Jill Von D, Martina Menini
Actors: Aaron Fors, Adam Jacobs, Amanda Grace Jenkins, David Chokachi, Judy Geeson, Julian Curtis, Lou Wegner, Matthew Kriger, Parker Stevenson, Yancy Butler
Country: United States
Duration: 89
Quality: HD
Release: 2021