We have added a lot of backup servers, try them all! If there is an error, please report it so we can fix it. thanks!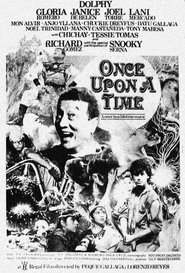 Once Upon a Time (1987)
The "Tikbalang" Puga searches for the magic crystal which will restore peace in his land. His dangerous quest leads him to earth where he meets three young men.
Views: 6
Genre: Adventure, Comedy, Family, Fantasy
Director: Lore Reyes, Peque Gallaga
Actors: Anjo Yllana, Chuckie Dreyfuss, Dolphy, Gloria Romero, Janice de Belen, Joel Torre, Lani Mercado, Manny Castañeda, Noel Trinidad, Richard Gomez
Country: Philippines
Duration: 0
Quality: HD
Release: 1987