We have added a lot of backup servers, try them all! If there is an error, please report it so we can fix it. thanks!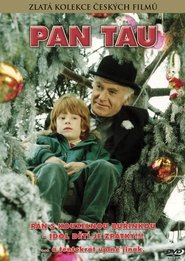 Pan Tau – der Film (1988)
Pan Tau, the friend of all children, now also helps the adults.
A movie producer is in trouble and decides to shoot another Pan-Tau movie. But the old Pan-Tau actor Karasek is no longer young enough to walk the almost weightless walk of Pan Tau.
Mr. Novak turns up – he resembles Pan Tau like a twin brother. He succeeds every pirouette. And as if by magic, he solves all the problems between people! Who is Mr. Novak? Is he really …?
Views: 9
Genre: Comedy, Family, Fantasy
Director: Aleš Dospiva, Edita Seidlová, Jaroslav Hykl, Jindřich Polák, Pavla Marková
Actors: Dana Vávrová, Jakub Drocar, Karel Soukup, Michal Soukup, Otto Šimánek, Simona Chytrová, Ute Christensen, Viktor Preiss, Vladimír Kratina, Žaneta Fuchsová
Country: Czechoslovakia, West Germany
Duration: 90
Quality: HD
Release: 1988