We have added a lot of backup servers, try them all! If there is an error, please report it so we can fix it. thanks!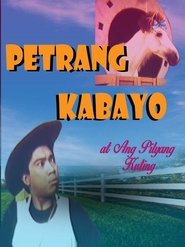 Petrang Kabayo at ang Pilyang Kuting (1988)
At the age of 21, Petra will transform into a horse. This is a fulfillment of the curse Silveria, the goddess of horses, put upon Kulas, Petra's father, after she caught him maltreated a horse. And the curse will only be lifted if Petra will do three heroic deeds.
Duration: 114
Quality: HD
Release: 1988