We have added a lot of backup servers, try them all! If there is an error, please report it so we can fix it. thanks!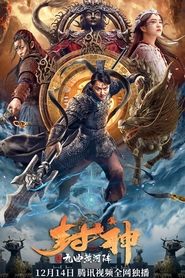 The First Myth: Nine Tribulations of Gods (2021)
The film tells the story of Yang Jian (Erlang Shen) breaking the tower of wind and thunder and fighting the three evil spirits, punishing the evil gods and opening the eyes of the gods. He and lotus picker girl Mengyue and Mayor Yu Lang's son formed the Heavenly Clan of the God of Death to break the Nine Tribulations of the Formation of the Yellow River and protect the people on one side.