We have added a lot of backup servers, try them all! If there is an error, please report it so we can fix it. thanks!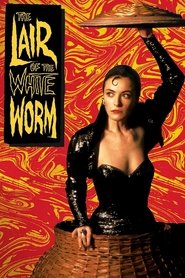 The Lair of the White Worm (1988)
In a remote corner of England's Peak District, a mysterious skull is unearthed. But even weirder is that Lady Sylvia steals the skull for use in worshiping – very erotically – her pagan god, The White Worm, who hungers for the taste of virginal flesh.
Views: 8
Genre: Comedy, Fantasy, Horror
Director: Ken Russell
Actors: Amanda Donohoe, Catherine Oxenberg, Chris Pitt, Christopher Gable, Hugh Grant, Imogen Claire, Paul Brooke, Peter Capaldi, Sammi Davis, Stratford Johns
Country: United Kingdom
Duration: 93
Quality: HD
Release: 1988