0
(
0 votes, average: 0.00 out of 5
)
You need to be a registered member to rate this.
Loading...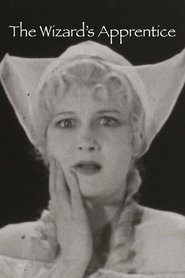 The Wizard's Apprentice
This one has it all, the apprentice, the multiplying brooms, the buckets of water, everything that the Fantasia sequence has.
Duration: 10
Quality: HD
Release: 1930
HD
The Hobbit
The Hobbit
HD
Bilbo Baggins the Hobbit was just minding his own business, when his occasional visitor Gandalf the Wizard drops in one night. One by one, a whole group of dwarves drop…
HD
While the Clocks Are Ticking
While the Clocks Are Ticking
HD
Schoolgirl Masha gets into the fabulous city cheerful workers, which with the help of servants and cap of invisibility inhibits the evil Korol Kropodin I. Before the townspeople finally get…
HD
The Girl's Dead, Man
HD
Ravagers
Ravagers
HD
In a post-apocalyptic world divided between two groups called the Flockers and the Ravagers, an adventurer and his "pleasure girl" try to find their way to a rumored safe haven…
HD
Even the Wind Is Afraid
Even the Wind Is Afraid
HD
This Mexican horror film concerns about a group of college students, led by Claudia (Alicia Bonet) who decide to investigate a local tower that has figured prominently in disturbing reoccurring…
HD
The Oracle
HD
Aladdin and the Magic Lamp
HD
Cleopatra
Cleopatra
HD
Three people from the future are spiritually sent back in time to relive the era of Caesar, Marcus Antonius and Cleopatra. As close companions to these key historical figures, they…
HD
Savages
HD
The Time Machine
The Time Machine
HD
A Victorian Englishman travels to the far future and finds that humanity has divided into two hostile species.
HD
Taro the Dragon Boy
HD
Pink Lady's Motion Picture