We have added a lot of backup servers, try them all! If there is an error, please report it so we can fix it. thanks!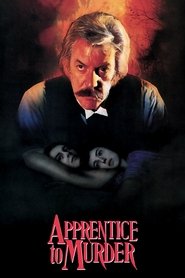 Apprentice to Murder (1988)
Pennsylvania, 1928. Billy Kelly, a sixteen-year old boy, meets a mysterious traveler claiming he's the messenger of God. Falling under under the spell of this "doctor" Reese, he will soon discover Reese has murderous plans for his future. Based on a true story.
Views: 11
Director: Ralph L. Thomas
Actors: Adrian Sparks, Chad Lowe, Donald Sutherland, Eddie Jones, Edel Eckblad, Knut Husebø, Mark Burton, Mia Sara, Minnie Gentry, Rutanya Alda
Country: Canada, United States, Norway
Duration: 97
Quality: HD
Release: 1988