We have added a lot of backup servers, try them all! If there is an error, please report it so we can fix it. thanks!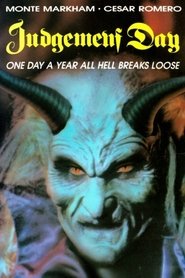 Judgement Day (1988)
Two travelers stop over in a small village named Santana. Unbeknownst to them, Santana is a village where, once a year, Satan comes to Earth to claim souls, and they just happened to enter the village on that day.
Duration: 90
Quality: HD
Release: 1988