We have added a lot of backup servers, try them all! If there is an error, please report it so we can fix it. thanks!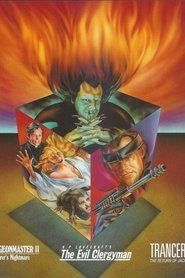 Pulse Pounders (1988)
In this 'sequel' anthology, the film offers a TRANCERS sequel written by original creators Danny Bilson and Paul DeMeo, a new Lovecraft adaptation THE EVIL CLERGYMAN, featuring Jeffrey Combs and Barbara Crampton, and finally a sequel to THE DUNGEONMASTER.
Duration: 77
Quality: HD
Release: 1988