We have added a lot of backup servers, try them all! If there is an error, please report it so we can fix it. thanks!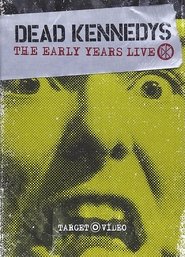 Dead Kennedys: The Early Years (1987)
An overview of the early years–late 1970s, early 1980s–of San Francisco punk band Dead Kennedys, with clips from some of their live concerts and footage of landmark San Francisco locations of the punk music scene. Jello Biafra and The Dead Kennedys show why they're the kings of satire in 9 live early performances.
Duration: 30
Quality: HD
Release: 1987