We have added a lot of backup servers, try them all! If there is an error, please report it so we can fix it. thanks!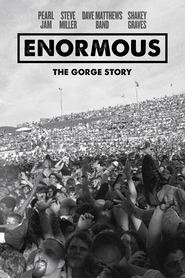 Enormous: The Gorge Story (2021)
Enormous: The Gorge Story carves out the never-before-told story of the world's most iconic music venue, The Gorge Amphitheatre. This music film investigates the venue's unlikely evolution from a small winery created by a neurosurgeon to becoming one of the greatest outdoor music destinations in the world. Sign up to our mailing list for updates and original music content.
Views: 27
Genre: Documentary, History, Music
Director: Nic Davis
Actors: Carol Bryan, Darren Balch, Dave Matthews, Dierks Bentley, Jason Mraz, John Oates, Mike McCready, Pat Coates, Pat Monahan, Vince Bryan
Country: United States
Duration: 65
Quality: HD
Release: 2021