We have added a lot of backup servers, try them all! If there is an error, please report it so we can fix it. thanks!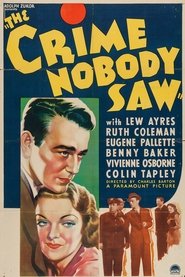 The Crime Nobody Saw (1937)
Three playwrights (Lew Ayres, Eugene Pallette, Benny Baker) develop a plot around a drunk who gets killed in their apartment.
Duration: 63
Quality: HD
Release: 1937