We have added a lot of backup servers, try them all! If there is an error, please report it so we can fix it. thanks!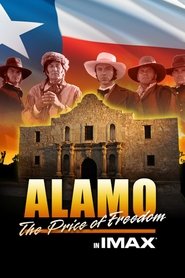 Alamo: The Price of Freedom (1988)
In 1836, a small band of soldiers sacrifice their lives in hopeless combat against a massive army in order to prevent a tyrant from smashing the new Republic of Texas.
Views: 10
Genre: Drama, History, Thriller, War, Western
Director: Kieth Merrill, Sjon Ueckert
Actors: Casey Biggs, Derek Caballero, Don Swayze, Enrique Sandino, Martin Cuellar, Merrill Connally, Michael T. Boyd, Robert Wade Baker, Steve Abolt, Steve Sandor
Country: United States
Duration: 37
Quality: HD
Release: 1988