We have added a lot of backup servers, try them all! If there is an error, please report it so we can fix it. thanks!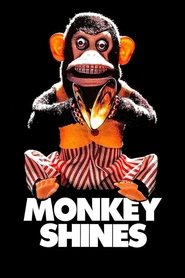 Monkey Shines (1988)
A quadriplegic man is given a trained monkey help him with every day activities, until the little monkey begins to develop feelings, and rage, against its new master and those who get too close to him.
Views: 4
Genre: Drama, Horror, Science Fiction, Thriller
Director: George A. Romero
Actors: Christine Forrest, Janine Turner, Jason Beghe, John Pankow, Joyce Van Patten, Kate McNeil, Stanley Tucci, Stephen Root, Tom Quinn, William Newman
Country: United States
Duration: 113
Quality: HD
Release: 1988