We have added a lot of backup servers, try them all! If there is an error, please report it so we can fix it. thanks!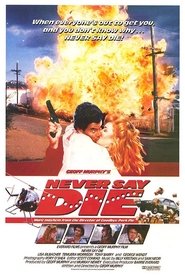 Never Say Die (1988)
Investigative journalist Alf Winters (Morrison), meets his American girlfriend, Melissa Jones (Eilbacher), at Auckland airport. As they park outside Alf's house, it explodes. It is soon apparent that persons unknown want them dead, but the police are either skeptical or in the pay of those responsible. They play hide and seek around New Zealand with the stalkers, all the while coping with car chases, plane crashes, bullets and explosions.
Duration: 103
Quality: HD
Release: 1988