We have added a lot of backup servers, try them all! If there is an error, please report it so we can fix it. thanks!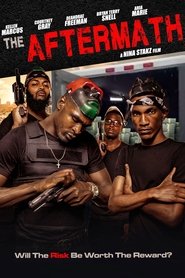 The Aftermath (2021)
After the new guy botches a perfectly planned armored car heist, 4 crafty criminals are left trapped with the police closing in on them. Tensions rise as they try to find a way out with a hard-nosed detective hot on their trail. Will the risk be worth the reward?
Duration: 80
Quality: HD
Release: 2021