We have added a lot of backup servers, try them all! If there is an error, please report it so we can fix it. thanks!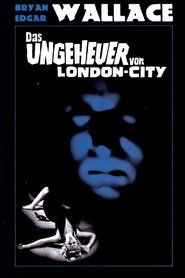 The Monster of London City (1964)
Then the spirit of Jack the Ripper seems to be very much alive in 1960s London as a series of brutal slayings by the Monster of London City has Scotland Yard baffled. In a macabre coincidence, a new play about the famous murderer is about to become a major West End hit… and the leading man is rapidly becoming the prime suspect!
Views: 25
Director: Edwin Zbonek, Lucie Berndsen
Actors: Adelheid Hinz, Chariklia Baxevanos, Dietmar Schönherr, Fritz Tillmann, Hans Nielsen, Hansjörg Felmy, Kurd Pieritz, Marianne Koch, Peer Schmidt, Walter Pfeil
Country: West Germany
Duration: 89
Quality: HD
Release: 1964