We have added a lot of backup servers, try them all! If there is an error, please report it so we can fix it. thanks!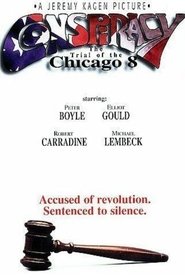 Conspiracy: The Trial of the Chicago 8 (1987)
A made-for-cable-TV docudrama about the trial of the men accused of conspiring to cause protesters to riot at the 1968 Democratic National Convention in Chicago. Combines in an innovative manner dramatic recreations (largely faithful to the actual trial transcripts) with documentary footage and interviews with the actual defendants.
Duration: 118
Quality: HD
Release: 1987