We have added a lot of backup servers, try them all! If there is an error, please report it so we can fix it. thanks!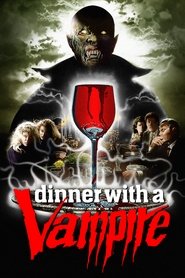 Dinner with a Vampire (1987)
A camera crew unearths a thousand year old vampire from Mesopotamia. Years after his rise from the grave, the vampire becomes a famous horror film director and holds auditions for his up and coming film. Four young hopefuls are chosen and are invited to spend the night at the vampire's house. At dinner the vampire reveals his true nature to his guests and the real reason why they are there, to kill him before dawn, as he has grown bored with his existence.
Duration: 92
Quality: HD
Release: 1987