We have added a lot of backup servers, try them all! If there is an error, please report it so we can fix it. thanks!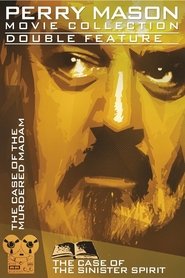 Perry Mason: The Case of the Murdered Madam (1987)
Perry investigates the murder of a former madam and uncovers a multimillion dollar banking fraud in the process.
Views: 10
Genre: Crime, Drama, Mystery, TV Movie
Director: Gail Joyce Fortmuller, James Nasella, Jeff Glasser, Ron Satlof
Actors: Ann Jillian, Barbara Hale, Daphne Ashbrook, David Ogden Stiers, Jason Bernard, John Rhys-Davies, Raymond Burr, Vincent Baggetta, Wendelin Harston, William Katt
Country: USA
Duration: 95
Quality: HD
Release: 1987