We have added a lot of backup servers, try them all! If there is an error, please report it so we can fix it. thanks!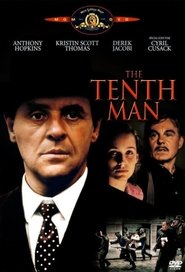 The Tenth Man (1988)
During World War 2 the Germans arrested people at random off the streets of Paris and in retaliation to sabotage by the resistance announced the execution of one in ten prisoners. Chosen as one of the victims, lawyer Chavel trades his place with another man in return for all his possessions. At the end of the war he returns to his house and tries to integrate himself with the family of the man who traded places with him, all the while hiding his true identity. However matters are complicated when a stranger arrives claiming to be Chavel.
Views: 7
Director: Cheryl Leigh, Jack Gold
Actors: Anthony Hopkins, Brenda Bruce, Cyril Cusack, Derek Jacobi, Jim Carter, Kristin Scott Thomas, Michael Attwell, Paul Rogers, Peter Jonfield, Timothy Watson
Country: USA
Duration: 100
Quality: HD
Release: 1988