We have added a lot of backup servers, try them all! If there is an error, please report it so we can fix it. thanks!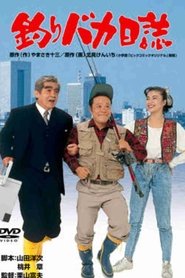 Free and Easy (1988)
Densuke Hamazaki is an office worker at Suzuki Construction and gets transferred to the main Tokyo office. After settling in to his surrounding along with his wife Eri, Densuke befriends an elderly man named Ichinosuke Suzuki. Ichinosuke is a lonely and old man who learns to enjoy life again through his friendship with Densuke. Meanwhile, Densuke is completely unaware that Ichinosuke is the boss of his construction company. The two men become friends through their shared passion for fishing.
Duration: 93
Quality: HD
Release: 1988