We have added a lot of backup servers, try them all! If there is an error, please report it so we can fix it. thanks!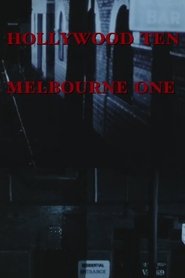 Hollywood Ten, Melbourne One (1985)
In 1950 in the USA ten communist filmmakers were jailed. The same year Frank Hardy faced a long prison sentence in Australia for writing a novel. An experiment in documentary form working in the border region between narrative/fiction and documentary/fact.
Duration: 30
Quality: HD
Release: 1985