We have added a lot of backup servers, try them all! If there is an error, please report it so we can fix it. thanks!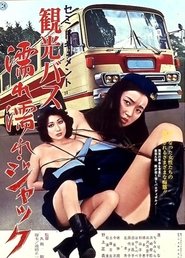 Semi-dokyumento: kankō basu – nure nure jakku (1977)
A bus full of tour bus guide trainees is hijacked by two men after pulling over for a bathroom break. Loosely inspired by a 1977 bus jacking that occurred in Nagasaki.
Duration: 66
Quality: HD
Release: 1977