We have added a lot of backup servers, try them all! If there is an error, please report it so we can fix it. thanks!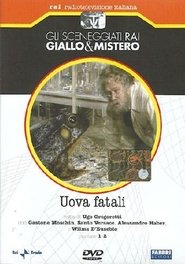 The Fatal Eggs (1977)
Based on 1925 Bulgakov's The Fatal Eggs, a zoologist finds a way to accelerate embryo growth in chicken eggs to help feed the population after the war. An unfortunate logistical accident makes the country swarmed with dangerous reptiles.
Duration: 0
Quality: HD
Release: 1977