We have added a lot of backup servers, try them all! If there is an error, please report it so we can fix it. thanks!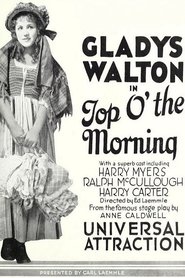 Top o' the Morning (1922)
Jerry O'Donnell arrives from Ireland to be with her father in America. However, she soon finds living with her stepmother unpleasant, Jerry leaves home and encounters John Garland, a millionaire, now a widower, whom she knew in Ireland.