We have added a lot of backup servers, try them all! If there is an error, please report it so we can fix it. thanks!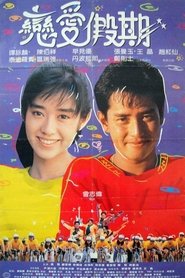 You're My Destiny (1987)
Naomi, a corporate heiress from Japan, vacations to Hong Kong with her two colleagues. Bored, she sneaks out to visit the city and befriends a local rock band and, appreciative of the company, later helps the members with their debit issues. Meanwhile, Naomi's colleagues received news that the big boss of their company succumbed to a heart attack and that Naomi must sign a document to prevent the company from being turned over to a corrupt executive. The colleagues try to locate Naomi, just as a relationship develops between her and the band leader.
Views: 7
Genre: Uncategorized
Director: Eric Tsang
Actors: Alan Tam, Albert Au, Billy Lau, Chiu Hung-Sin, Kent Cheng Jak-Si, Maggie Cheung, Natalis Chan, Teddy Robin, Tetsurō Tamba, Wong Jing
Country: Hong Kong, Japan
Duration: 90
Quality: HD
Release: 1987