We have added a lot of backup servers, try them all! If there is an error, please report it so we can fix it. thanks!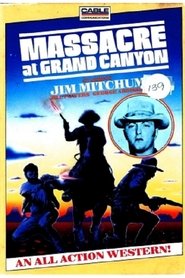 Massacre At Grand Canyon (1964)
(1965) James Mitchum George Ardisson, Giacomo Rossi-Stuart, Jill Powers, Eduardo Ciannelli. After a search for his father's killers, Mitchum returns home only to find himself involved in a bloody land dispute. Good western with a helluva cast. Great to see Ciannelli in one of his last films. Color, scope, 35mm.
Views: 23
Genre: Western
Director: Albert Band, Sergio Corbucci
Actors: Andrea Giordana, Benito Stefanelli, Eduardo Ciannelli, Ferdinando Poggi, George Ardisson, Giacomo Rossi-Stuart, James Mitchum, Milla Sannoner, Renato Terra, Vladimir Medar
Country: Italy
Duration: 89
Quality: HD
Release: 1964