We have added a lot of backup servers, try them all! If there is an error, please report it so we can fix it. thanks!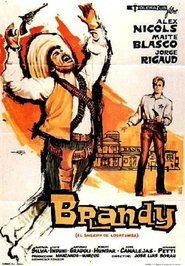 Ride and Kill (1964)
A small town in Arizona is oppressed by the tyranny of a powerful rancher. The owner of a farm, fed up with constant abuse, decides to hire a former gunslinger, as the town sheriff is recognized powerless to stand against the tyrant.
Views: 33
Genre: Western
Director: José Luis Borau, Mario Caiano
Actors: Alex Nicol, Antonio Casas, Claudio Undari, George Rigaud, Giuseppe Addobbati, Luis Induni, Maite Blasco, Natalia Silva, Paola Barbara, Renzo Palmer
Country: Italy, Spain
Duration: 82
Quality: HD
Release: 1964